One of the first homes built in Winfield Cove
On Big Raven Lane
$239,900.00(Not My Listing)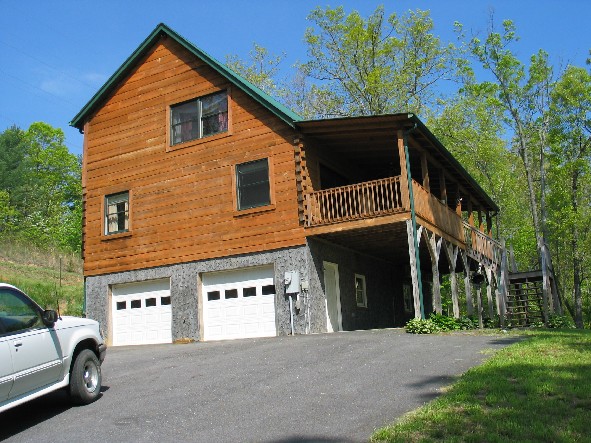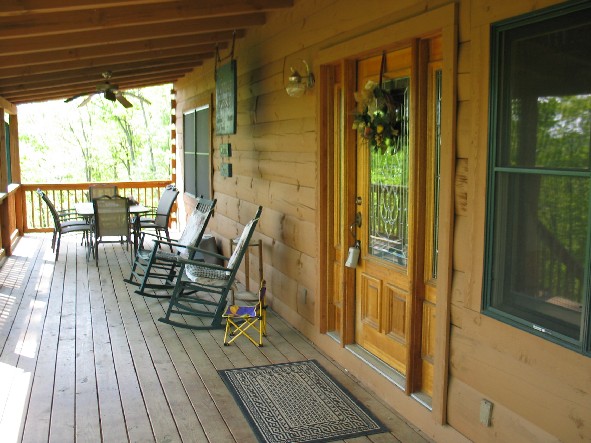 This Home is beautifully crafted out of square logs high up on a ridge above the Winfield Cove valley. The original owner put his heart into it with Black Cherry wide board floors, natural woods throughout, tile, and a rock fireplace.
According to the listing sheet, and my recollections from watching it be built, this home has 3 Bedrooms, and 2 full baths. The master suite is in the loft area, and can be closed off from the downstairs (so you can sleep late) There is also a large loft area that wraps around over the living area and provides a den type space for TV, etc.
On the first floor there are two guest bed rooms, a modern kitchen and dining area in addition to the great room.
In the basement there is a two car garage, and a large work room.
The lot is over three acres, and has a very dramatic view that has never been cleared.
If this were my listing, it would have been sold a long time ago!