ABOUT SALUDA, NORTH CAROLINA
(…and sharing this quaint mountain village)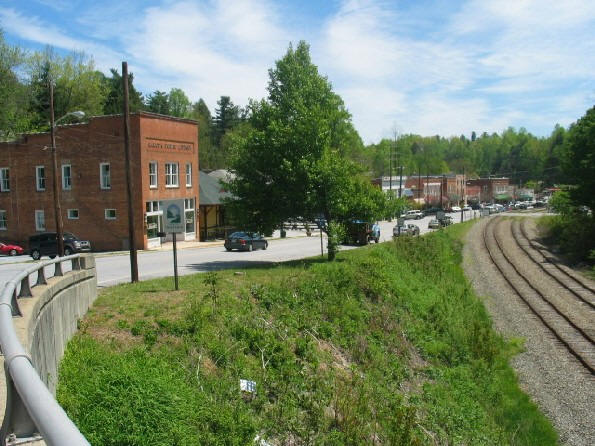 Saluda was created in the late 1800's and early 1900's when the Southern Railway reached what was then known as Pace's Gap, on their way to connecting Charleston, South Carolina with Asheville, North Carolina.
It is located about 45 miles southwest of Asheville, and 35 miles northeast of Greenville/Spartanburg, South Carolina in the eastern most ridges of the Blue Ridge Mountains.
Saluda became the first stop in the mountains on the train to Asheville, and the farmers and business people from the low country of South Carolina flocked to the wooded mountains to escape the heat and pestilence of the summers in that region.
They built rambling "summer cottages" and sent the wives, servants, and children for the whole summer, while husbands would ride the train up for weekends and holidays. In addition 37 inns, hotels, and boarding houses provided accommodations for those who could not afford to own a second home.
They also built churches, community halls, and even a library where they could go to read the newspapers shipped up on the train, and share popular novels.
The summertime population was in excess of 10,000 people in the early 1900's, and what is now a single row of turn of the century stores was three times as large with stores facing each other across the tracks, and another row of commercial buildings behind today's stores. They had a movie theatre, and entertainment of all types as well as several saloons.
Saluda languished during the Depression era, and all but four of the commercial lodging facilities vanished in what some say were "friction fires" caused by striking a kitchen match in order to collect insurance. The remaining inns became private homes, and two of them are now Bed and Breakfasts. For information about accommodations in Saluda, visit www.saludanc.com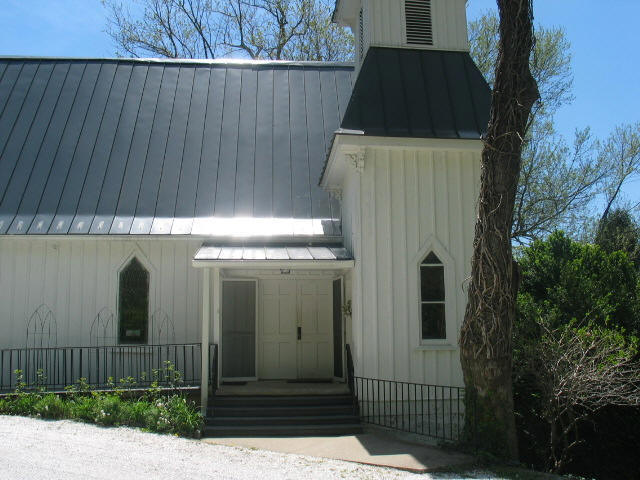 Following WWII, the construction of major highways into the Smokey Mountain parks led to the development of second home communities further west, and Saluda slumbered peacefully as the changes in lifestyle for our South Carolina owners made summer-long vacations impractical. Passenger service was discontinued by Southern Railway, and the tracks running through Saluda were used for freight, and hauling coal to the power plants along the Tennessee River. Main street became much smaller, and a town park was constructed in the commercial area.
Until the early 1970's Saluda's main street functioned like a strip mall for the town and surrounding area. When I-26 was completed, it caused major changes for our village. The chain stores in surrounding cities became easily accessible, and Main Street died. First to go were the three gas stations that relied on the traffic from US 176 (which was Main Street, and the only US highway from Greenville/Spartanburg to Asheville). Then the "dime" store, then the paint store, then the meat market, and so on. When I moved back to Saluda in 1972, I stood on the tracks and looked at six empty store fronts, hanging in cobwebs, that all could have been purchased for a total of less than $30,000.00.
The other effect of the completion of I-26 had was to make Saluda easy to reach by car from the South Carolina low country. Owners of the "summer cottages began to use them more frequently, and as their friends visited, Saluda became, once again, a valued location to own a vacation home. Some of the homes were remodeled and modernized and became full time residences.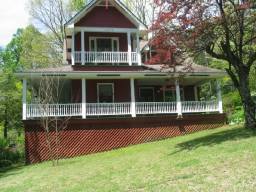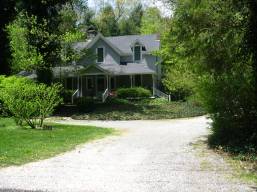 Many were updated to allow for increased usage, and the improved values of properties in the Saluda area caused new construction in town, and development in the mountains surrounding our village.
Today's Saluda retains its village atmosphere with Main Street anchored by The M.A. Pace mercantile, and Thompson's General Store and Café. The other store fronts now house craft and antique stores, and excellent restaurants. On Saturdays, Main Street once again bustles with visitors from the surrounding cities and "summer folks" mingling with their friends while picking up a few things they forgot to bring with them. There are no chain stores, no game rooms, and no hurry. The only thing missing from my childhood memories are the street preachers who used to stand on milk crates and try to gather their flocks.
Saluda remains dedicated to preserving this relaxed lifestyle, and while a few people have chosen to retire here, the vast majority of owners are second homers. The permanent population of the town remains well under 1,000, and the only time the Summertime population even approaches its historic high is on "Coon Dog Day". This celebration, which marks the opening of our summer season, is held on the Saturday after the 4th of July each year. The Western North Carolina Coon Hunters Association began it over 30 years ago as a means of getting together to compete and trade, and it has evolved into a Saluda tradition with a poorade and lots of food and even an evening square dance.
All of Main Street is now a National Historic District, and all of us who live in and around Saluda remain dedicated to preserving the heritage of this tranquil mountain town.
For more fact and fiction about Saluda visit http://www.saludanc.com/