Homes and Cabins for sale
I am in the process of updating this website in anticipation of my summer '08 advertising. For the time being, I will be showing only cabins and homes that are available in subdivisions that I have developed over the past 20 years.
I will show both "my listings" and "not my listings". In addition to being a developer, I am a licensed, very independent, N.C. real estate broker. If it is my listing, or my own property, I have control of the asking price, and am comfortable with it. If the property is offered by someone else, you must use your own judgment as to what to offer. (Read my blog on the home page.) If you wish to have me show you properties that are offered by other real estate offices, or builders, I will offer you a "buyers agency" which will allow me to advise you.
06/15/08- There are currently five cabins offered for sale in Piney Mountain Subdivision (Click on Developments, above, and then on Piney Mountain to learn more).
---
Lot 99 - A Jewel in the Wilderness – My property, so it is Broker Owned.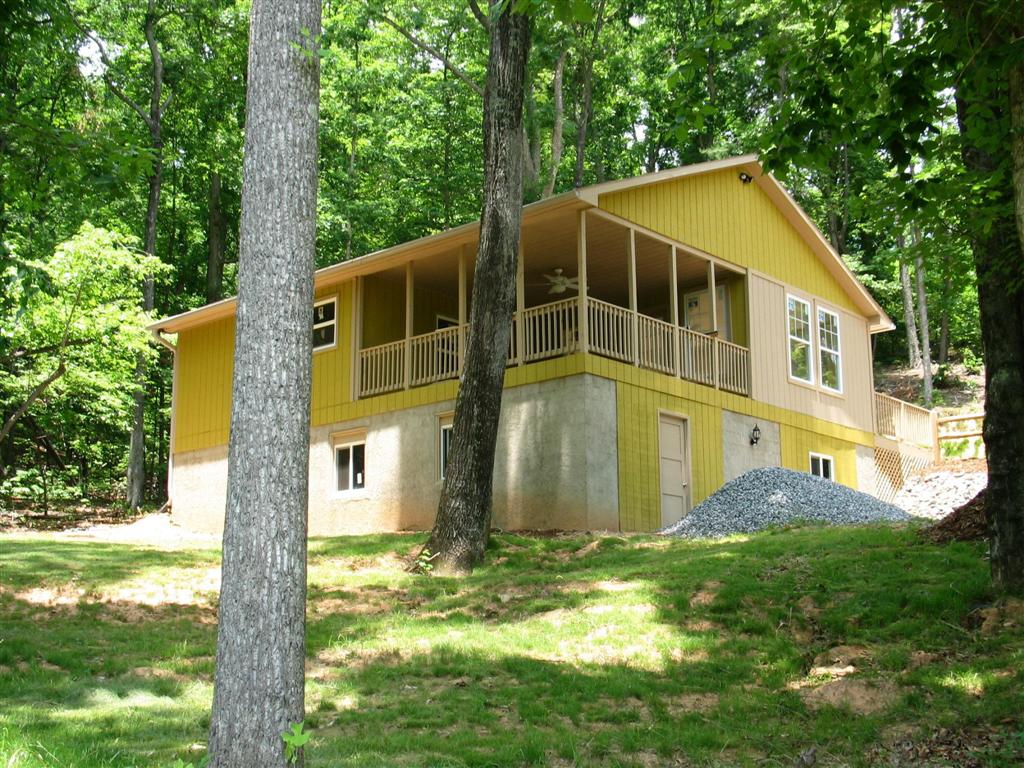 Affordable at $159,000.00. Brand New, and available now!
This exquisite 864 sq ft vacation cabin is currently 1BR, 1BA, but can easily be expanded to add another BR&BA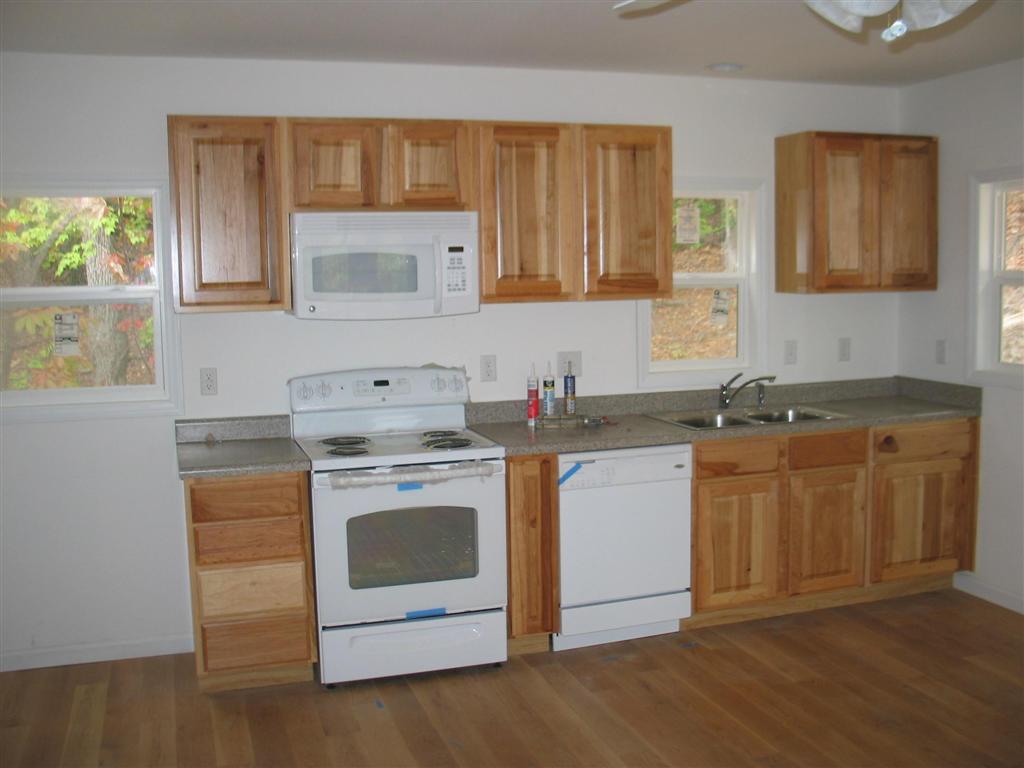 Situated on a 1.3 acre lot that borders on the 12,000+ acre Green River Game Lands, this cabin has everything that you are looking for in your dream mountain getaway. Covered porch and open deck for enjoying the wilderness next door. The kitchen/dining features white oak flooring, hickory cabinets, and modern appliances including stove, and built in microwave and dishwasher.
The bedroom also has white oak floors, room for a king sized bed, and a walk in closet.
The spacious living room, accessed through an archway from the kitchen/dining, has maple floors, large windows, and a gas log heater.
There is a stacked washer/dryer in the tiled bathroom, and there are ceiling fans in every room, and on the covered porch. Heat is provided by baseboard electric and gas logs, and air conditioning is provided by cool mountain breezes.
The cabin sits on a 1,152 sq ft full, unfinished basement that can become a two car garage, a work shop, storage, or additional living space.
You can easily get bank financing, or I'll take cash!
Owner financing is offered to qualified Buyers. 30 year financing of 90% of the purchase price, 6.5% rate with a five year balloon payment.
If you are looking for a 2BR, 2BA check out the cabin below!
---
Lot 101- Among the Tall Trees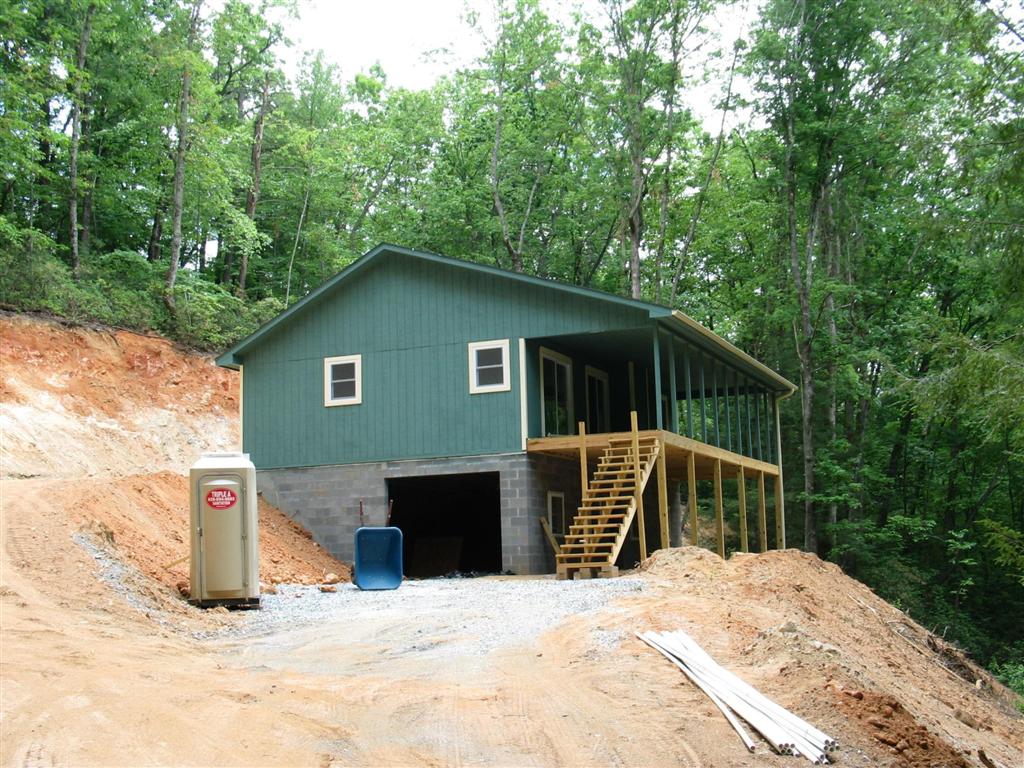 This 2BR, 2BA 960 sq ft cabin is a classic Piney Mountain design with the bedrooms on either side of the kitchen/dining/living area. It is currently under construction with completion scheduled for September '08.
This spacious mountain getaway cabin is offered at $189,000.00 (My property, so it is broker owned) Owner Financing will also be offered on this cabin. Terms will be determined by bank financing at the time of the purchase.
When completed, it will have oak cabinets, laminate or hardwood floors, tile baths, walk-in closets, 10 ft screened porch, central heat&air, gas log fireplace, built in microwave, stove, & dishwasher.
Situated on 1.64 secluded acres just a stone's throw from the Green River Game Lands, you can easily access miles of trails and wilderness, or just rock on the front porch and enjoy the natural setting.
It comes with 960 sq ft of unfinished basement which you can convert to garage, storage, shop, or additional living space.
A lovely mountain stream wanders across the front yard!
---
Below are three cabins currently available in Piney Mountain (but not my listings, or, my property)
Lot 7- A Piney Mountain Original (not my listing, but I have sold it three times before)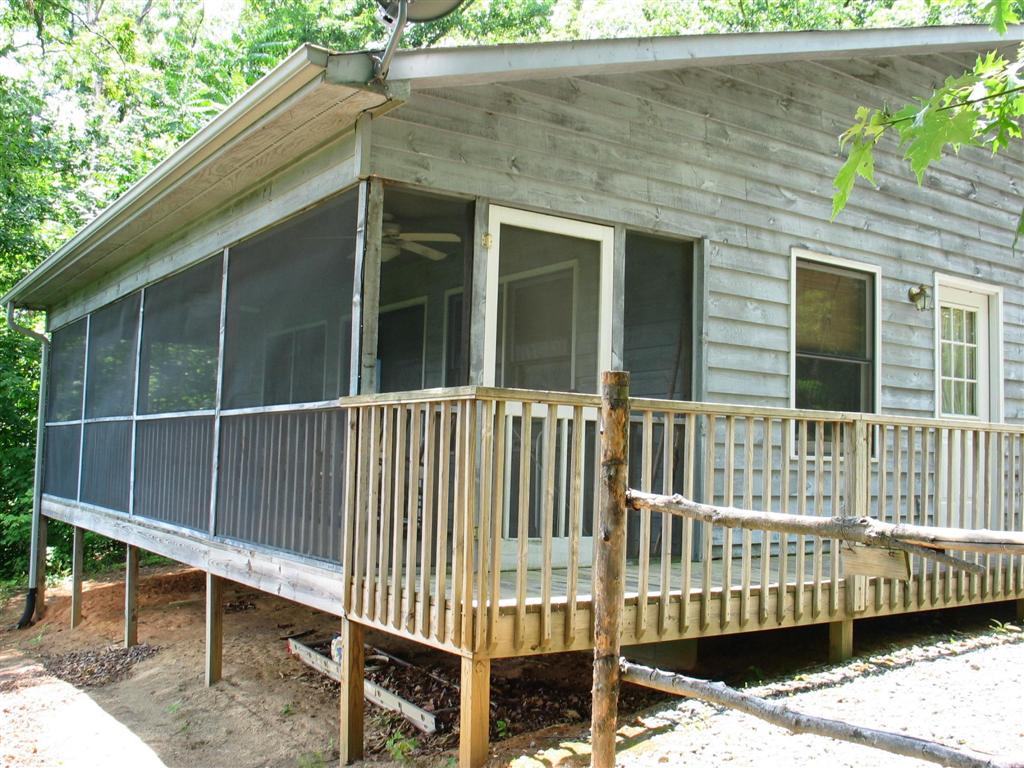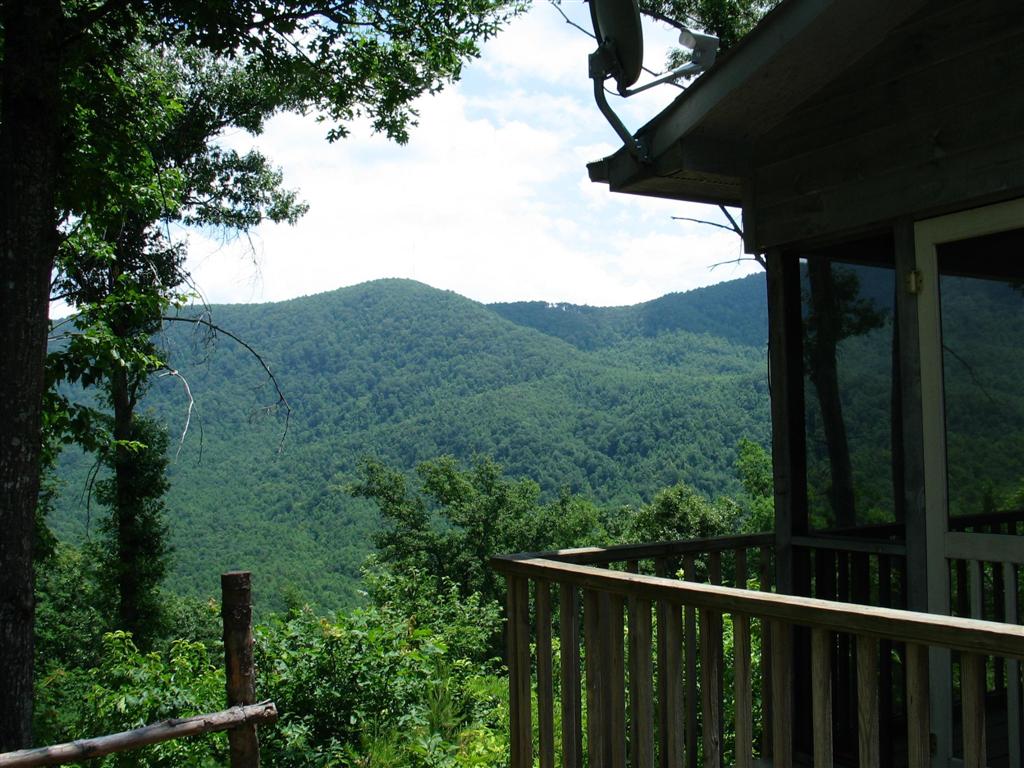 This cozy getaway is 2BR, 1 ½ BA with a screened porch and combined kitchen/dining/living area facing the dramatic view found in Phase 1 of Piney mountain. Recently reduced to $249,000.00
---
Lot 105- A lot of charm, and an ancient chimney (not my listing, offered by the builder, but I can show it to you.) Should be available summer '08.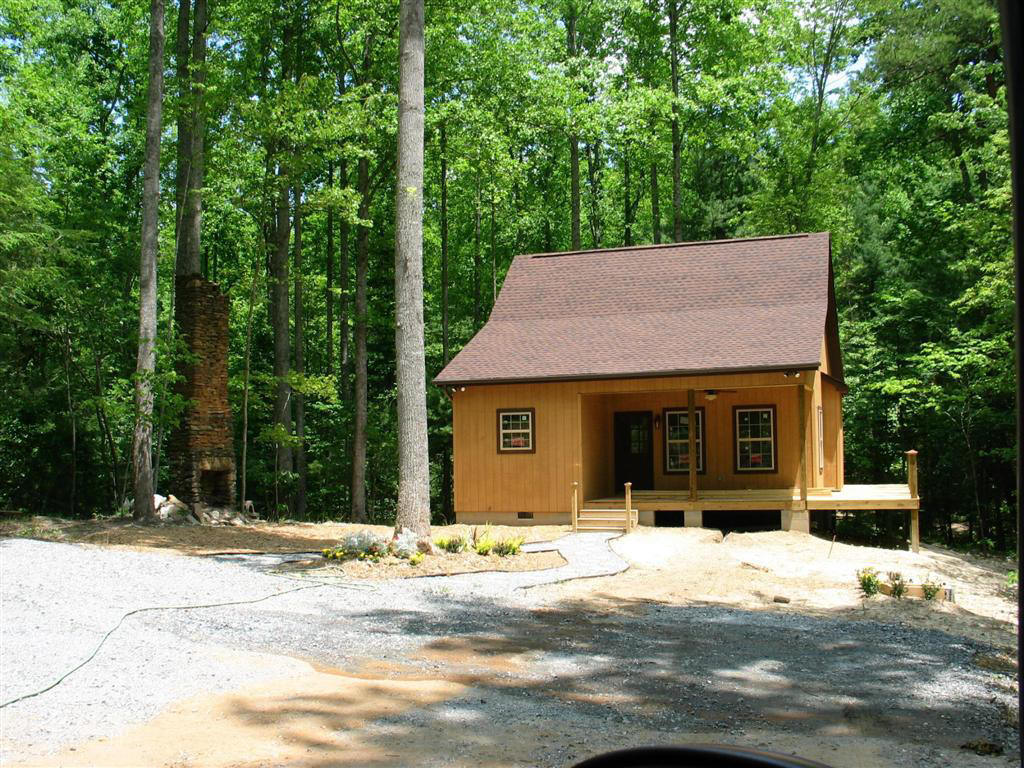 This craftsman cottage is situated on an original mountain farm homesite next to an antique chimney from the early 1900's. Lots of attention has been put into the details of the kitchen and baths, and the 2BR, 2BA plan flows naturally from the living room to the second floor suite. Central heat&air and a gas log fireplace. Lovely stream behind the home, and a wrap around deck.
Asking $210,000.00
---
Lot 113- A new Piney Mountain Classic (not my listing, offered by the builder, but I can show it to you) Should be available Fall '08.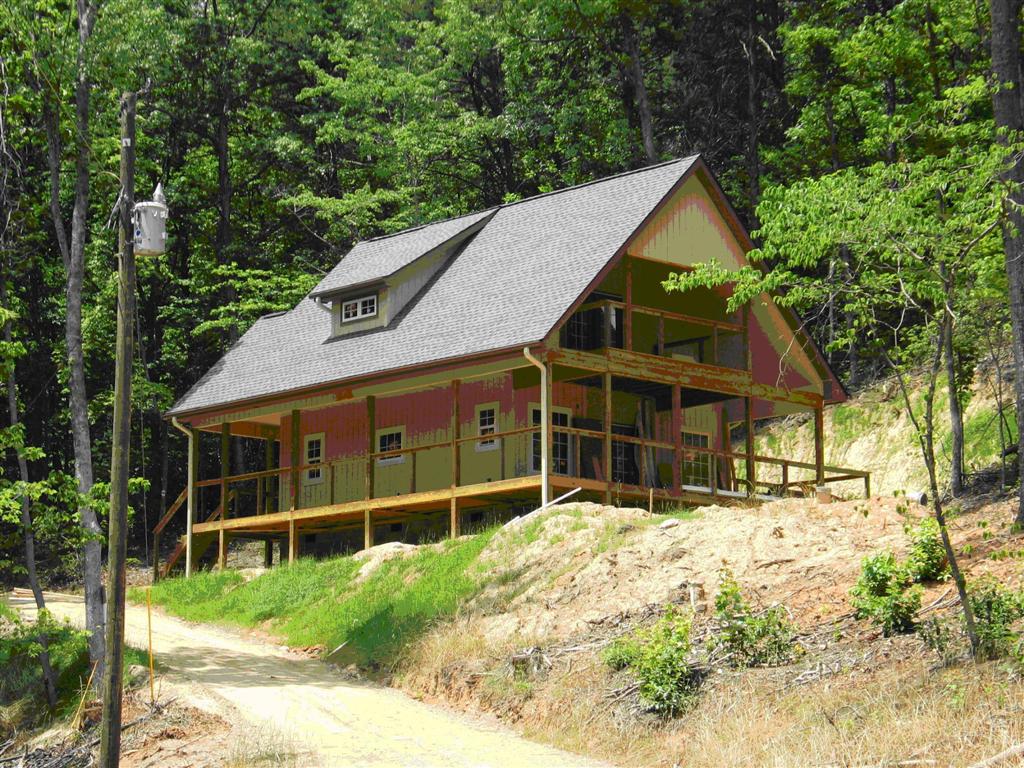 T
This craftsman style floor plan was first constructed four years ago in Piney. This is the third replication of it, and when you see it, you will know why it became popular.
With a wraparound deck on the first floor to exploit the view of Tryon Peak, and a suite with private deck on the second floor it provides privacy and generous entertaining space. 2BR, 2 BA, Central heat & air, tile baths and a lot of attention to details.
Asking $259,000.00