LOTS AND ACREAGE IN THE SALUDA AREA
(Please visit the individual Developments descriptions of the communities)
Lots in Piney Mountain
Resale lot-2+acres of lovely wooded knoll provides a large, level building site in a secluded setting. Lot 97 has a drive roughed in, huge trees, lots of mountain laurels and wild azaleas, and the price includes a water tap to the private water system serving it. Asking $69,000.00
Itís the end of an Era! (Öand weíre dealing!) Developer offering- After over 15 years of providing affordable lots for affordable vacation homes in the Saluda area (116 lots sold, over 80 cabins standing completed, 5 new cabins under construction-see Homes and Cabins), Iíve run out of dirt, and the last lots created in Piney will go on the market this summer!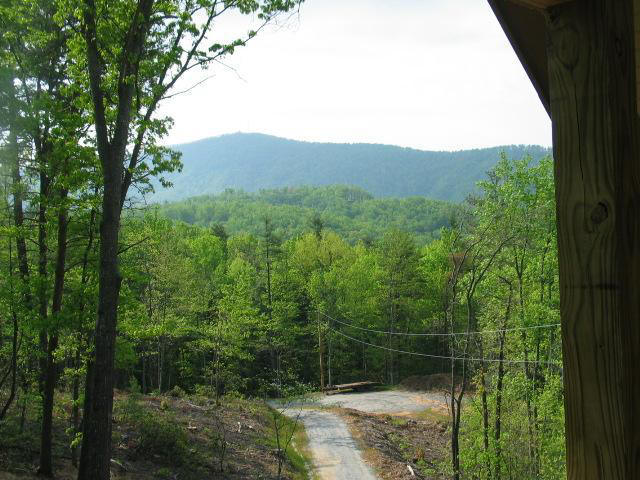 These 15-18 home sites will lie along a series if ridges at the end of Deep Woods Lane. As you can see from the picture, taken from Lot 110 behind the property, this tract is heavily wooded, and faces the Tryon and White Oak Mountain Ridge. The tract is located less than 200 yards form the 12,000 acres of NC Wildlife Game Lands that surrounds Piney Mountain, and will provide numerous VIEW lots.
Lot prices will range from $35,000.00 to $75,000.00 and I will be offering Owner Financing to buyers who qualify.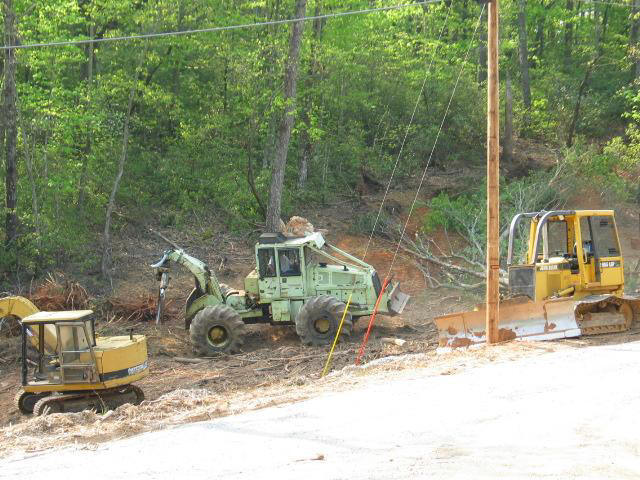 The deal here is that these lots are priced the same as those offered last year, before the real estate insanity that infected the rest of America reached us here in Saluda. The owner financing allows you to purchase these lots in an affordable manner, but, honestly, I donít care how you arrange to buy them. The land is paid for, and I just want to cash out and enjoy the peaceful life that Saluda has always provided for me.
The equipment is on site, and the main road has been roughed in.
I anticipate that I will be ready to take reservations in the Late summer. To get first look at these properties, and to be kept up to date on our progress, call or email me. The list is already well started from Piney Mountain Owners and their referrals. This is your last chance to buy in Piney Mountain at developer prices!!!
Tom McHugh NC Broker Lisc. 128916
(828) 749-9326 mailto:tom@saludalandfinders.com
Lots in Macedonia Lake
All prices are subject to change without notice.
Developer Lots
Lot 7- 2.37 acres of privacy, easily accessed from the cul-de-sac with some of the largest hardwoods in the county. Level knoll perfect for building. $70,000.00
Lot 8- This lot fronts a spring fed pond which is part of the common area, and under construction at this time. Building site provides a view down the lake. 1.81 acres for $80,000.00
LAKEFRONT!, LAKEFRONT!, LAKEFRONT!
RESALE
Lot 19- Not only do you get nearly 270 degrees of lake front, but you also get a lovely mountain view from the building site. 1.8 acres of level land, and a totally secluded home site. A well has already been drilled on this lot. The building site is cleared, and there is a three bedroom septic permit on file. Asking $180,000.00
To reach Macedonia Lake, take US 176 west out of Saluda 8/10 of a mile and turn right on Macedonia Road for 1.2 miles.
For more information, or to walk this beautiful private mountain lake development, Call Tom McHugh
(828) 749-9326, or email me at tom@saludalandfinders.com